Futsal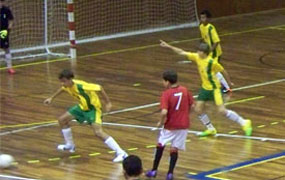 The term FUTSAL is the international term used for the game. It is derived from the Spanish or Portuguese word for "soccer"-- FUTbol or FUTebol, and the French or Spanish word for "indoor" -- SALon or SALa
Futsal is one of the fastest growing sports in the world & is now played by over 12 million people in over 100 countries worldwide and is said to be one of the keys in the development of soccer greats such as Pele, Zidane, and Ronaldhino!
Futsal is fast and exciting, providing an action packed game that keeps players physically active while having fun. It is a simple game with smaller team sizes giving players the opportunity to get more frequent touches on the ball and increased opportunities to score goals. Players are not just a defender or an attacker.
In addition to being one of the top 2 ranked teams in the world, Spain are the current European champions & is also one of the few European countries to boast a professional futsal league with it's fixtures attracting large crowds each week.
Learn to Coach or Play the Spanish Way
Team Tour Packages
Your own personalized tour, available for all age groups, inclusive of: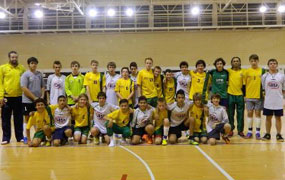 3 / 4 Star Hotel Accomodation
Matches at a competitive levels
Club visits & Stadium Tours
An opportunity to watch Spanish teams train / play
Airport transfer (Reus 15 mins) (Barcelona 1hr 15mins)
Transportation upon arrival
Local support throughout duration of stay
Optional Extras
Coaching sessions
Match tickets (dependant upon fixtures)
Theme/Water Park entry tickets (PortAventura / Aquopolis)
Coaches - 6 day Residential Coaching Clinics
Please contact us for upcoming dates & more information.
Our Coaches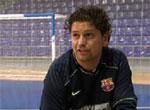 Head of coaching: Santiago Gea Rodríguez
Santi is the current coach for the Catalan Juvenil National Team & also brings with him a wealth of over 20 years experience, the majority of which has been gained as one of the leading coaches at FCBarcelona Alusport.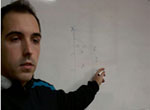 Goalkeeping Specialist: Oriol Julià
Oriol has over 10years experience of coaching at the highest levels in Catalunya & brings with him a wealth of experience to further compliment & enhance your experience alongside Santi.
Official Partners